The other day I was invited to talk to a class at a local university. It was all female, composed mainly of English and Language majors, with a good percentage of writers among them. We talked about publishing and writing, about finding internships in writing-related fields, about books and reading. About halfway through the class, a girl who had asked several writing-specific questions raised her hand.
"I have to ask an embarrassing question now," she said. "I may regret it for the rest of my life, but I have to ask." She had obviously been working herself up to ask this question and was still really nervous about it. She took a deep breath.
"How do you feel about fan fiction?"
I knew what she was half-expecting me to say something along the lines of: "Fan fiction's not real writing." "Fan fiction is just plagiarism." "Fan fiction is a waste of time."  She was braced for it, eyeing me with this trepidatious look that said she'd either had people say these kinds of things to her or had read them online a lot.
I could literally see her sigh with relief when I said, "I think fan fiction is great. It's a really fun way for people to interact with stories and characters that they love, and that's why we read, right? Because we love stories and characters and want to hang out in those worlds." A friend sitting next to her put a hand on her shoulder and whispered something along the lines of "See? I told you!" I went on to say that I would really feel like I had "made it" as an author if I saw some fanfic of my books online, and soapboxed a little about how much of fan fiction is written and read by women and how society tends to look down on things primarily enjoyed by ladies.  I could see her sitting up straighter as I talked, as someone in a position of authority validated something she loved. (Not saying that I actually have more authority to speak about this than anyone else, just that I think it was viewed that way since I was speaking to the class as an author as well as a reader.)
We moved on to other topics from there, but I've been thinking about that young woman and her question ever since. And so I'm going to soapbox a little more here. Not with anything revolutionary, not with anything that others haven't said before and often better, but with something that I think we just need to be reminded of as readers and writers every now and then. And that's this:
Don't be ashamed of what you love.
It's so commonplace for us these days. We talk about reading guilty pleasure books, which automatically says that we should feel guilty about what we're reading. We downgrade the things that we write, saying it's "only" fan fiction. We often do these things even before anyone has criticized us for them, automatically, because we're so used to seeing them denigrated by our overall culture. We're on the defensive about what we like, ready to say that something is "just a beach read" or that we're only reading a YA book "because my kids are."
I've done it myself. I still do it myself, though I've made a concerted effort over the last five years or so to stop doing it. It's hard sometimes, because we've been trained to say that some books or movies are bad and some are good—or maybe just good for us.  And it's especially hard when we have the feeling that the person we're talking to is going to mock us—internally or externally—for what we like.
But we should stop doing this. Stop censoring ourselves for what we like to read and write and stop putting other people down for what they read and write. Because we read for all kinds of reasons. Sometimes we read to expand our horizons, to push ourselves by delving into language that challenges us or characters who present us with situations we never considered. Sometimes we read strictly to be entertained, to escape the boring plane ride or to distract ourselves while someone we love is in surgery. Sometimes we read to hang out with characters we already know and love, to immerse ourselves in the company and comfort of literary best friends. Sometimes we write to create entirely new worlds and people, or to try to affect our readers in ways that they will carry with them forever. Sometimes we write for ourselves, because it's fun or silly or we just freaking feel like it. And, a lot of the times, we read and write in more than one of these ways at once. Or we move back and forth between them as we feel like.
I'm not saying there aren't poorly written books or problematic books. But I am saying that, as a society, we should spend less time wagging our fingers at people for reading or writing things that we think fall into these categories—because a lot of the time it's not the books. It's us. It's our preconceived notions of what makes a good book or an important book or a worthy book. It's the voice that says all romance novels are tripe, that YA books can't possibly as complex as books written for adults, that comic books aren't real reading.
But there are great romance novels, and there are YA books that are more complex than some adult books, and there are comic books that can be as affecting as any novel. And even if there were not, people should still be allowed to enjoy them because they enjoy them. It's as simple as that.
The stories that we love are things we should embrace rather than hide, affirm rather than mock. We don't have to read or write for just one reason, or in just one way.
Soapboxing concluded.
I've been thinking lately about the differences between YA books and adult books. (Or, I should say, some of the differences between some YA books and some adult books, because making blanket statements about all types of books in a particular genre doesn't lead anywhere good.) In any case, I just finished rereading Robin Hobb's Royal Assassin, the second book in her Farseer trilogy, which is the first of two finished trilogies and one just-begun trilogy about the same characters. They're great books, ones I've loved for years; I'm rereading them right now because the first book in the new trilogy just came out and I'm one of those people who rereads all the previously books whenever the new book in a series comes out. (Yes, I reread the Harry Potter books seven times. I fear the next Game of Thrones book coming out.)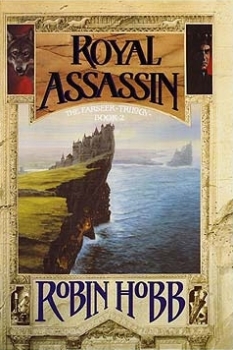 As I was reading Royal Assassin, thought, I started noticing the vast difference in pacing between it and the book I had read previous to it: Blood of My Blood, Barry Lyga's just released ending to the I Hunt Killers trilogy (also an awesome set of books, but don't read them while you're home alone if you're twitchy like me, as they are about serial killers). Blood of My Blood is a really fast paced novel; I read the whole thing in less than 48 hours, because it just keeps pulling you along, with the events happening over the course of only a few days. Royal Assassin, on the other hand, is much more leisurely paced; it takes a lot longer for the character and plot threads to unfold, the tension to ratchet up, etc.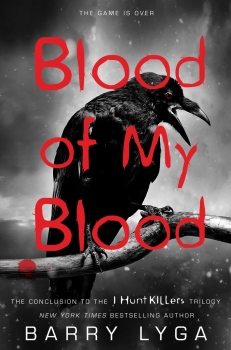 Going from Blood of my Blood to Royal Assassin was actually a little jarring as a reader—I had to mentally slow myself down for Royal Assassin. And while Blood of My Blood is on the fast end of YA to begin with, it got me trying to think of YA books that are on the other side of pacing, books with longer fuses, as it were. One of the reasons I'm interested in it is that I think my own writing style tends to be a little slower paced than the average YA novel. I don't mind that—it's usually what my particular style of books need. (Though after my first draft I often have to do a rewrite with picking up the pace in mind, because my first drafts tend to come out a bit slower than necessary.)
What's the advantage of slower pacing? It depends, but I enjoy the sometimes deeper sense of place you often find in more deliberately paced books, the ability to really sink into a fantasy world and its culture and myths. Often a deliberate pace means the book is going to take place over a longer internal time span—months or years rather than days or weeks—again, something that I enjoy and that I tend to gravitate toward in my own writing (though I would love to write a book that takes place over 24 or 48 hours just to see if I could do it well.) I also like books that, as my husband says, are Animal Crossing books (in reference to the Nintendo game). Books where it's not life or death every moment, but that take time to show the characters just living life—going to the post office, having tea, picking out Christmas presents.
Am I saying that one type of book is better than the other? Not at all. Just like sometimes you want soda and sometimes you want tea, we need different book fixes for different moods. But because so many YA books are very quickly paced, I think it's nice to also highlight the other side of YA.
So here are a few YA books for when you feel like something that takes its time a little more than most: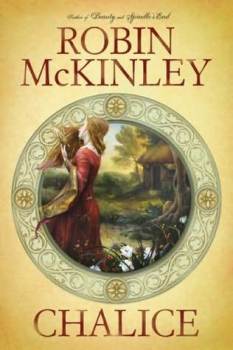 Chalice, The Hero and the Crown, and Shadows by Robin McKinley (actually, pretty much any book by Robin McKinley)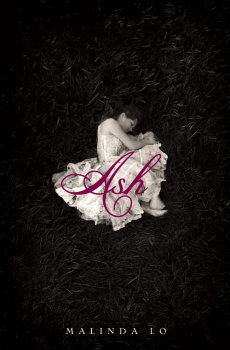 Ash by Malinda Lo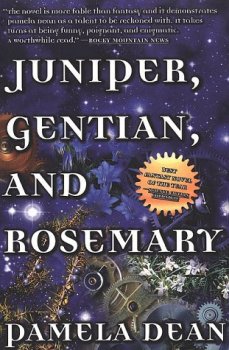 Juniper, Gentian and Rosemary by Pamela Dean (on the border of YA and not—I've seen them shelved both ways, as I have with several McKinley books)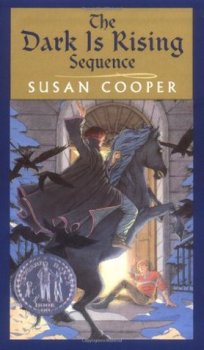 The Dark Is Rising series by Susan Cooper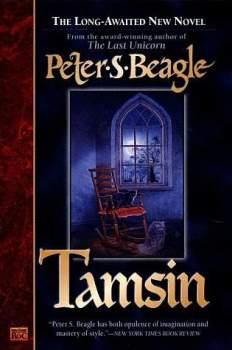 Tamsin by Peter S. Beagle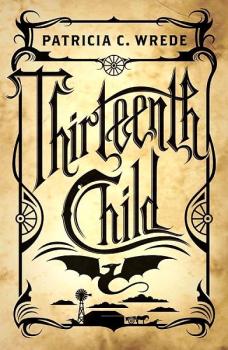 Thirteen Child and subsequent books by Patricia C. Wrede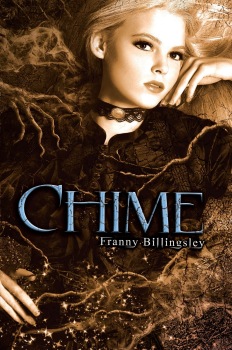 Chime by Franny Billingsley
The Safe-Keeper's Secret and subsequent books by Sharon Shinn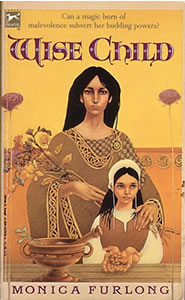 Wise Child and Juniper by Monica Furlong
Some of the books that I have been most impressed with over the last few years are Laini Taylor's Daughter of Smoke and Bone books. The last book, Dreams of Gods and Monsters, came out recently, though I was a little late in getting to read it, since I let my husband read our copy first. Given how much I was looking forward to the book, I think I deserve gold stars for this good deed. (And no, I will not revoke my gold stars just because I had about eight library books out at the time Dreams came out and I needed to read all of them and get them back to the library before incurring enormous fines. It was still selfless of me. Noble even. Totally gold star-worthy.)
In any case, Dreams of Gods and Monsters is a fantastic end to a marvelous series. It's always great when a writer takes the narrative in a direction that you never saw coming, but that feels completely organic and natural and right. I can't talk about too much of the plot of the book without heavy spoilers, but it both opened doors I had not realized were there and tied up threads that I knew were there in unexpected and satisfying ways. The worldbuilding expanded into new places that I hope (really, seriously hope) will be explored in additional books, though if not, I'll still feel like this was a good place to stop.
One of the things that I have admired the most about these books is the humor in them. There's wonderful romance, fantastic worldbuilding, high stakes, and devastating consequences, but threaded through it all are lines and scenes that literally make me laugh out loud. Sometimes cackle out loud. Out loud enough that you can hear me at the other end of the house and I once startled Zuul. (Who is, granted, startleable.) Being the last book in the series, this book has a lot more heavy lifting to do than the others, and is more serious in tone. But the  chapter "Eyebrow Master Class" was one of the most hysterical pieces of writing I have read recently. I want to marry Zuzana. Or at least worship at her platform heel-shod feet.
In short, I've been saying for several years that these are among the best YA coming out now and the last book clinches it. If you haven't read them, go now. Purchase. Borrow. Read.